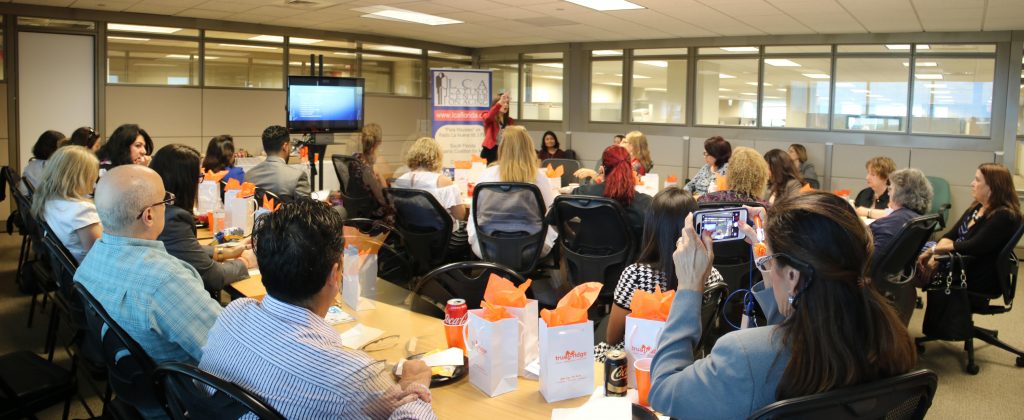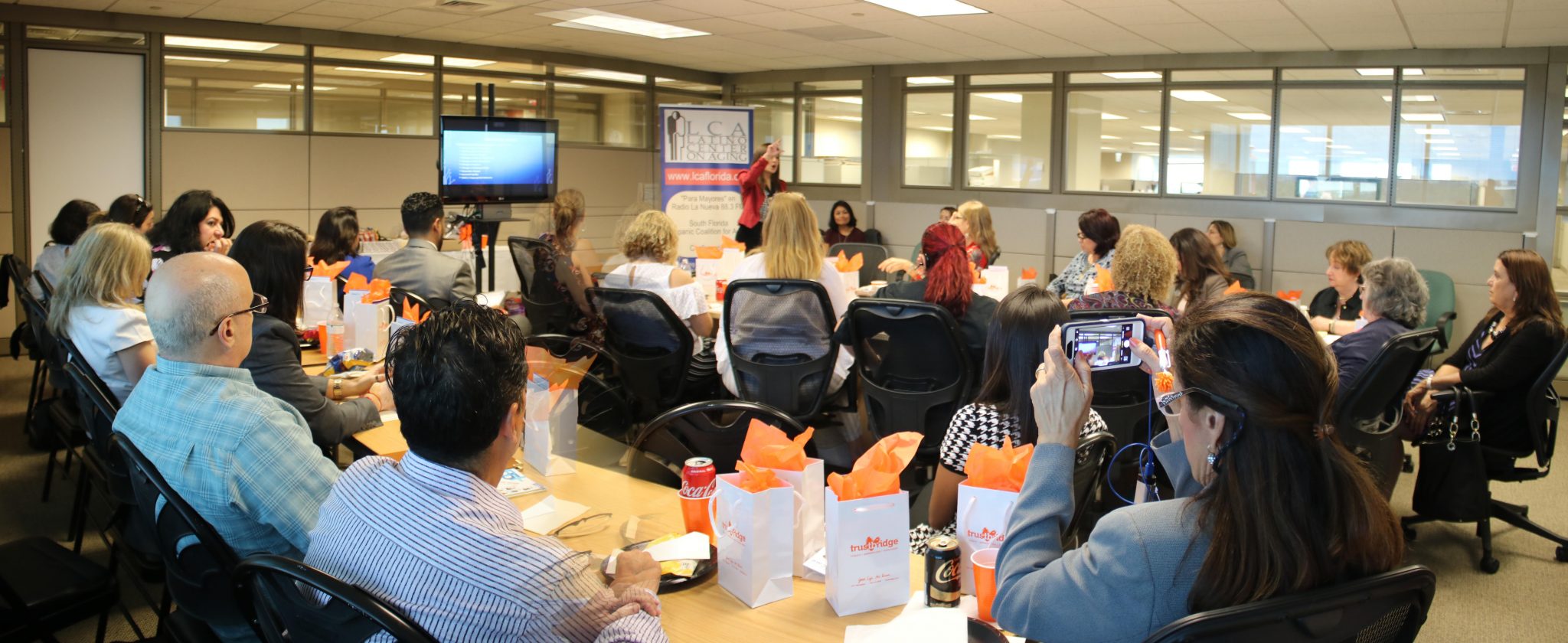 A LIFE WITHOUT MEMORY: LATINOs, ALZHEIMER'S & parkinson's



march 23, 2023 | Mary collins community center, miami lakes

The Latino Center on Aging in Conjunction with The Town of Miami Lakes, its Elderly Affairs Committee, the American Legion, and the University of Miami.
Present
"A LIFE WITHOUT MEMORY: LATINOS, ALZHEIMER'S & PARKINSON'S"
LCA'S TENTH SOUTH FLORIDA CONFERENCE FOR LATINO ELDERS AND THEIR FAMILIES
February 3, 2023 – 9:00 AM to 2:00 PM Mary Collins Community Center, 15151 NW 82nd Avenue, Miami Lakes, FL 33016

Focusing on elder issues that impact the Latino community, the Latino Center on Aging and several other prestigious organizations are conducting its tenth conference on Alzheimer's Disease for South Florida area residents in Spanish. The purpose is to inform, educate and train all who are involved in the care of persons with Alzheimer's disease. The conference provides a unique forum for the elderly and caregivers to discuss important issues on a one-on-one basis, offering a great opportunity to network with knowledgeable experts and those in need. We expect a well-attended event by seniors and caregivers.
Latino Center on Aging (LCA) was formed in 1991 to improve the living conditions of Hispanic elderly through education and advocacy. In May of 2014, the Latino Center on Aging (LCA) formed the South Florida Hispanic Coalition for Aging to facilitate networking with stakeholders that can further the provisioning of much needed services to the growing numbers of Hispanic elderly in the country and this region. Idiomatic
and cultural differences frequently serve as a barrier for older Latinos in accessing existing senior services. Presently, this Coalition has forty two organizations, which offer their services to over one million older adults in South Florida, including the fastest and largest segment of this community, Hispanic elderly.
Our upcoming event will be on:

Thursday, March 23, 2023 – 9:00 AM to 2:00 PM
At

MARY COLLINS COMMUNITY CENTER
15151 NW 82nd Avenue
Miami Lakes, FL 33016
Presentations will be in Spanish.
Free Registration Sponsorship Opp.
SPONSORS

Town of Miami Lakes and its Elderly affairs committee – AMERICAN LEGION – Advocate Health – University of Miami – Humana – Florida PACE Centers – Sunshine Health – AARP – Mount sinai Medical Center – parkinson FOUNDATION –


the golden age awards – Miami | new York city
save-the-date | OCTOBER 8, 2022 | sheraton Miami airport hotel | 2021 pHOTOS

Every June, since 1993, the Latino Center on Aging (LCA) holds the Golden Age Awards presentation. This eventful gathering has taken place in highly prestigious landmarks of the City of New York: The Lincoln Center (1993), The United Nations (1994, 1995 and 1996), and until the year 2001 at The World Trade Center (107th Floor). Since 2003 was held at the Inter-Continental, The Barclay, 111 East 48th street, NYC.  In Miami past year's event was held at the Pullman Miami Airport Hotel.
The Golden Age Awards are given to individuals who have made significant contributions to the Latino/Hispanic communities throughout the world. Awards are given for effective leadership, lifetime contributions, public policy initiatives, corporate contributions and community involvement.
Thank you for joining us at this elegantly elaborated Gala celebration, a LCA tradition.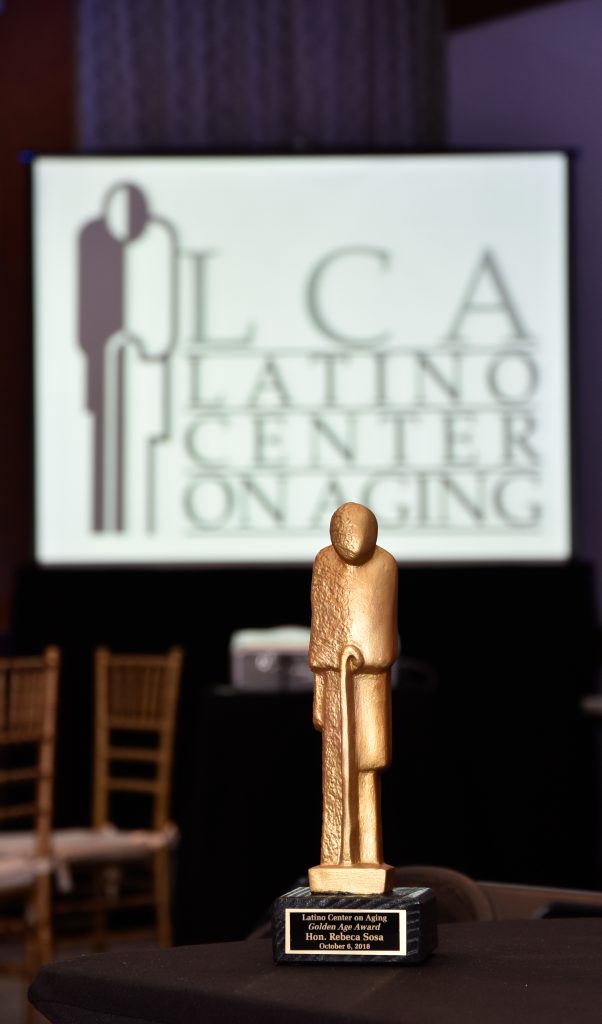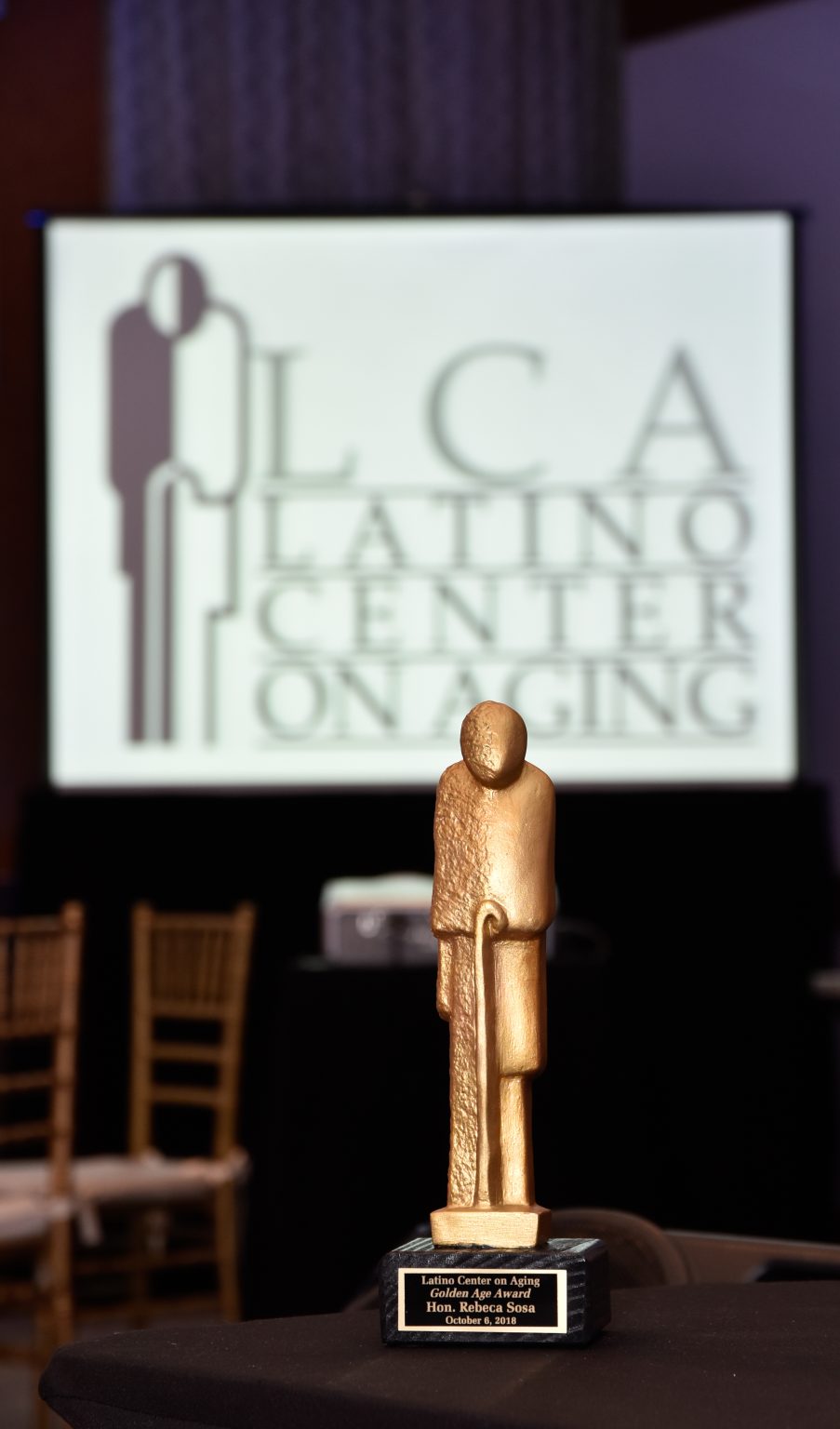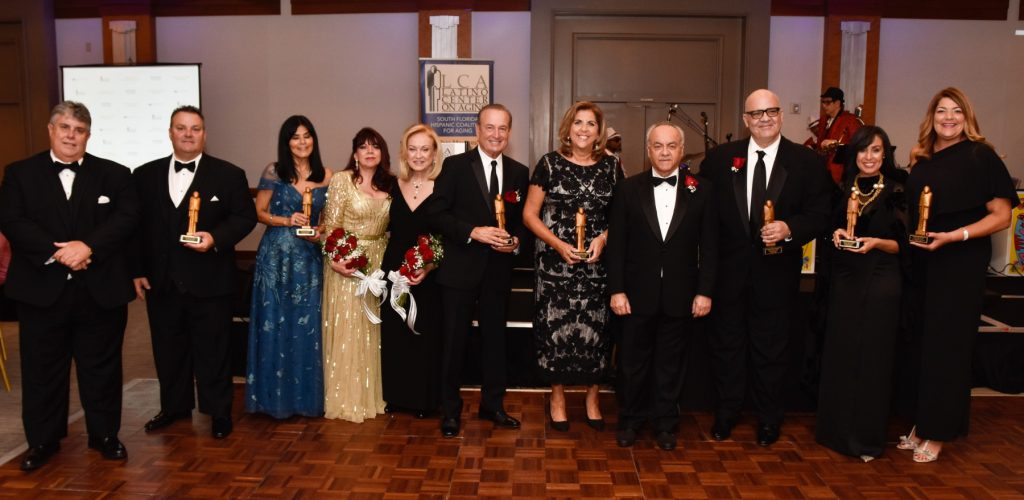 SPecial thanks to all our special friends
2021 Golden Age Awards Gala - Miami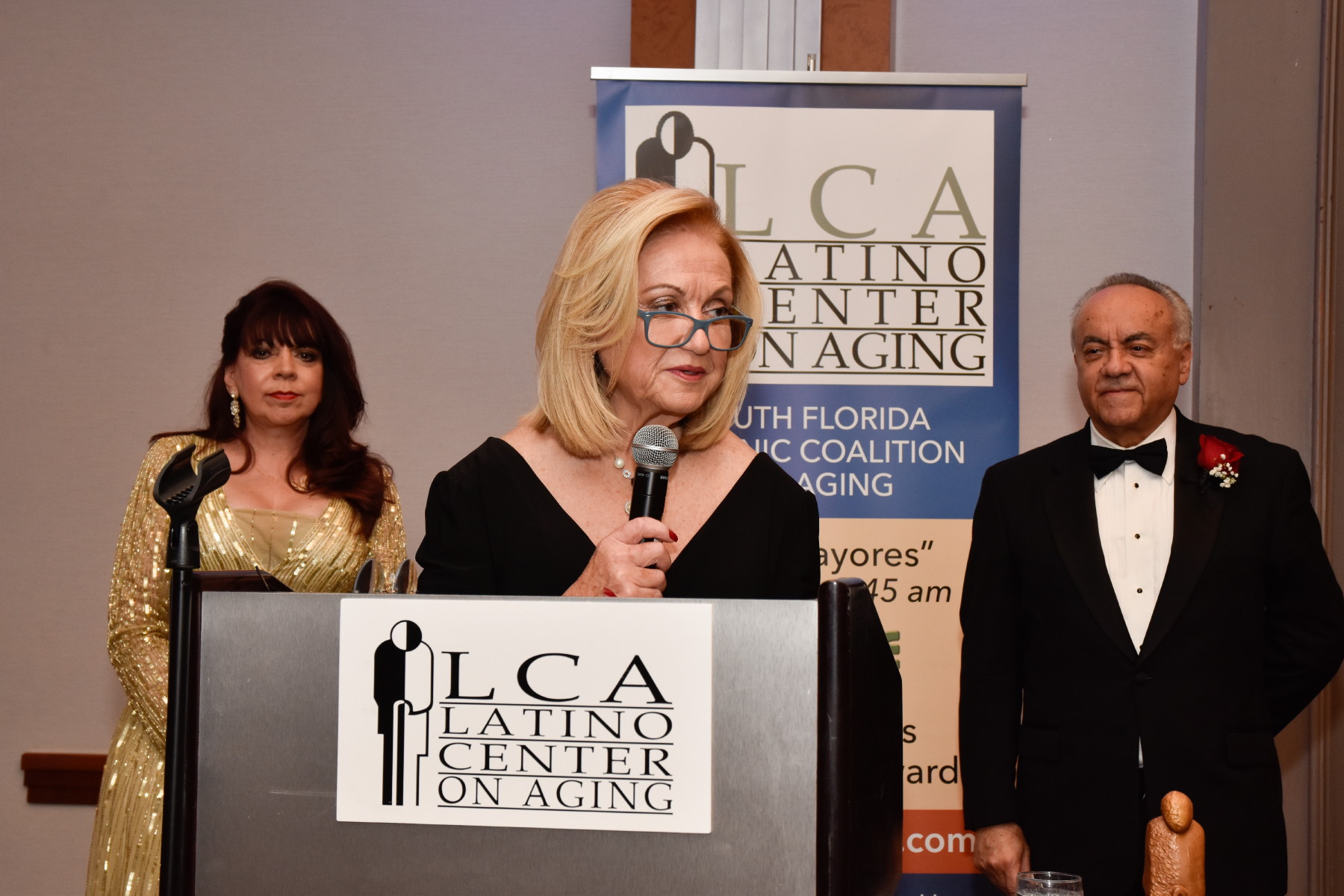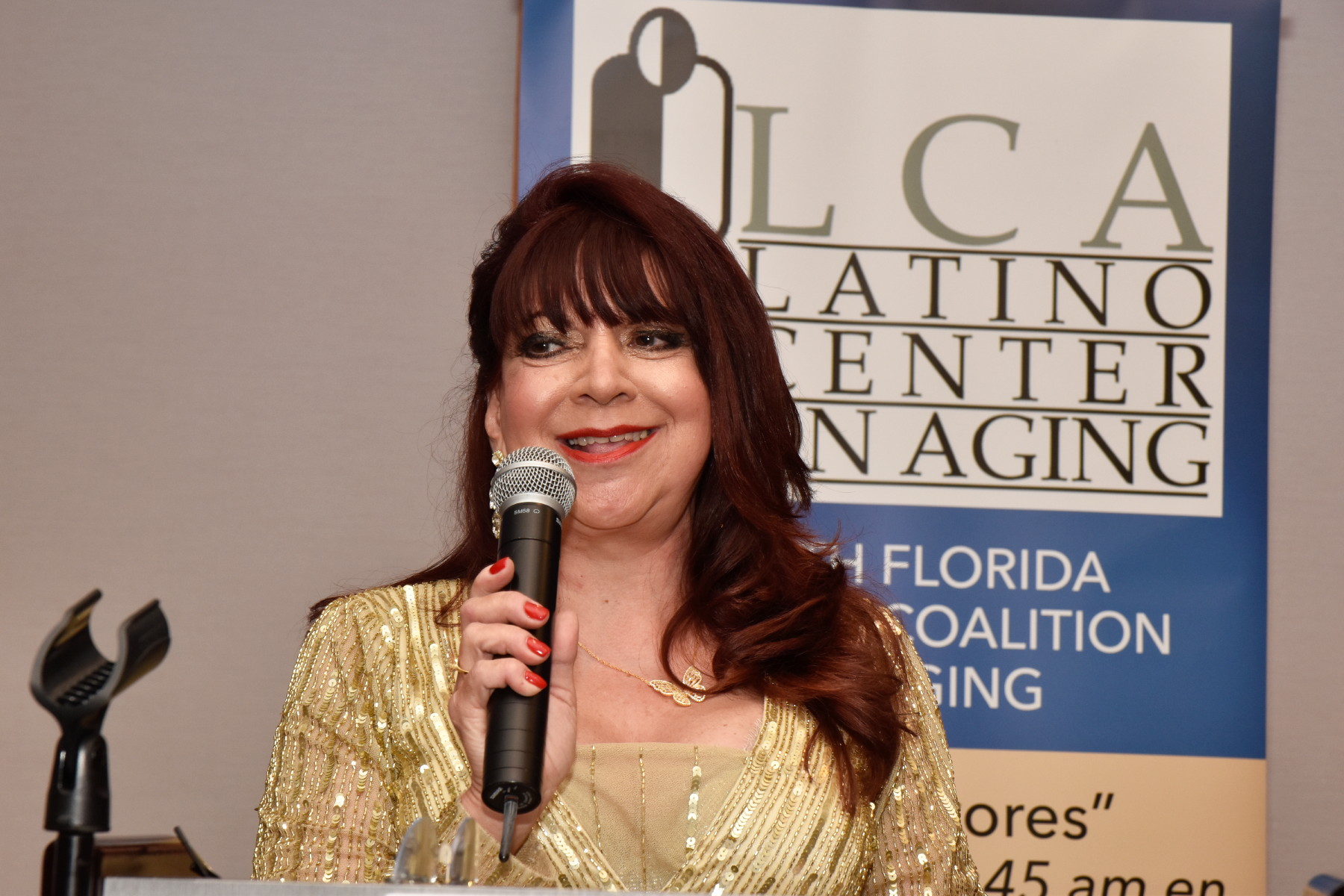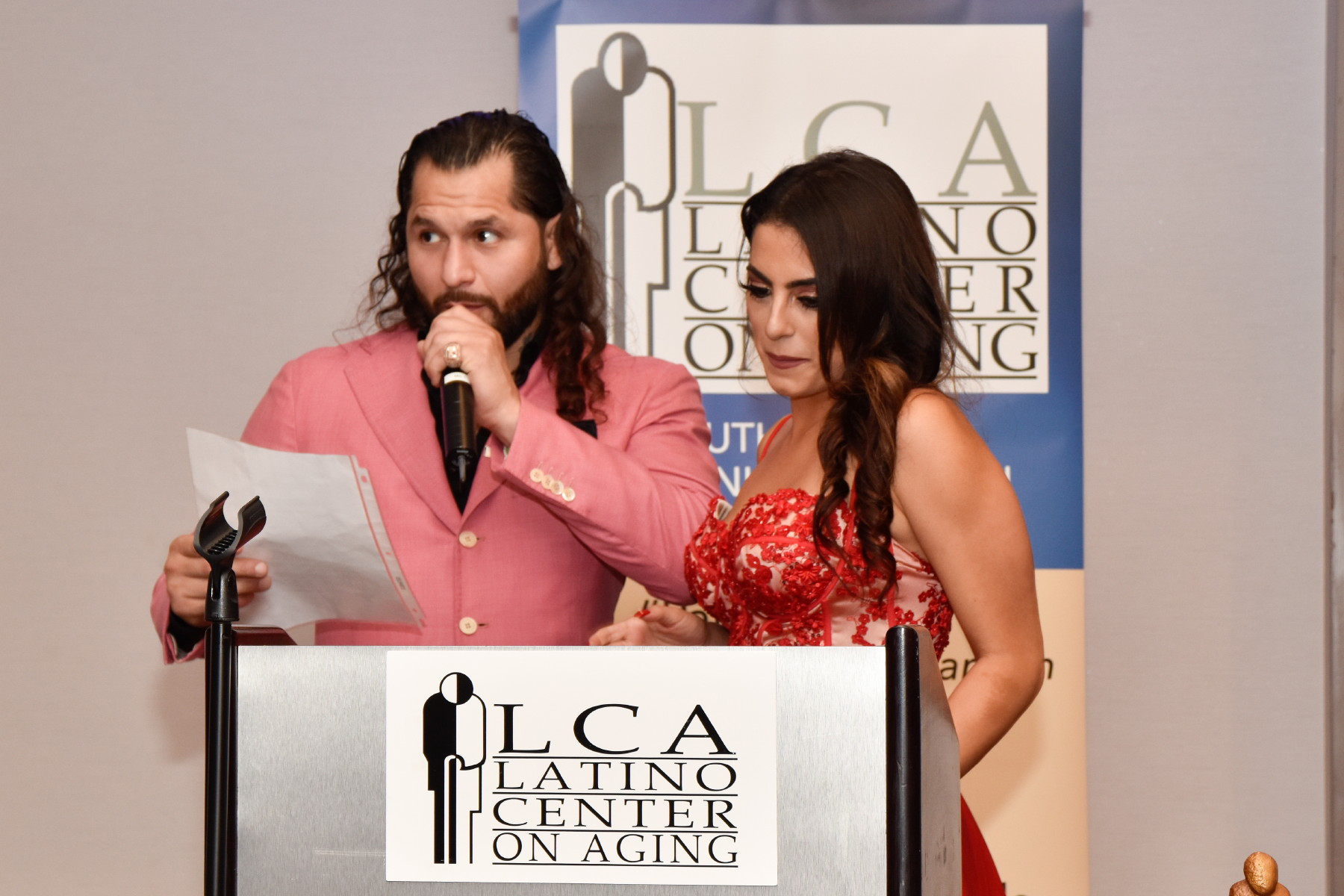 2019 Golden Age Awards Gala - Miami