economic realities facing hispanic elderly in sf
june 17, 2020 | A Very successful webinar
It is well researched that Hispanic older adults are one of the most impacted ethnic groups by the Coronavirus pandemic.  Its consequences will be around for a long time.  In this time of new economic reality what is coming for this fragile group, those who helped build our great nation, is an area of concern by medical professionals, legislators, and experts on aging alike.
LCA would like to invite you to learn more about this urgent topic in a free webinar we are hosting. We have a first-class line up of panelists, including Commissioner Eileen Higgins, Councilman Luis Collazo and Marina Pavlov, President of Florida Association of Non-Profits.
Please save the date and register by RSVP at info@gerolatino.org or by filling the registration form at: https://lcaflorida.org/contact-us/.  As we get closer to June 17th we will send you the Webinar details to participate.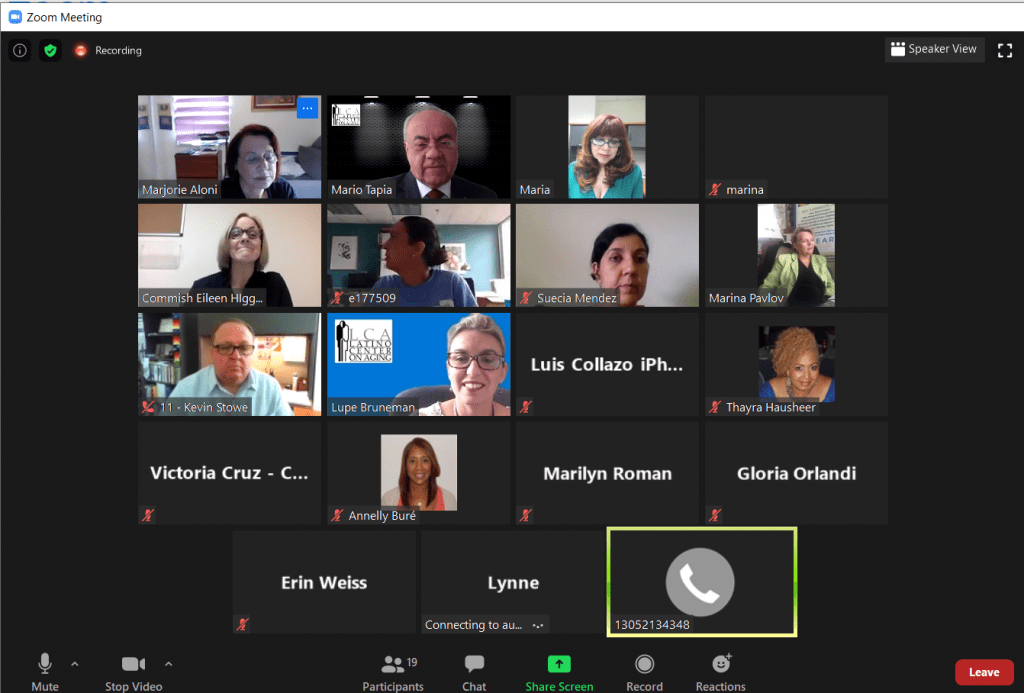 After over three months in quarantine, older adults are increasingly becoming more and more fearful about their future due to Covid-19. Even before this pandemic, Latino seniors have suffered most from isolation and depression due to a huge language barrier limiting access to the tools that are part of everyday life for the rest of the elderly community such as the internet and television. Many seniors are afraid of resuming their previous routines and what their post-coronavirus life will be like. Worst of all, many fear death, and are afraid of leaving their homes.
These are some of the main reasons, the Latino Center on Aging (LCA) in collaboration with other community organizations is producing a new Webinar series in Spanish attempting to address the following:
a) Social engagement: Strategies to adapt to the "new" normal.
b) How to prevent or limit exposure to COVID19. Real facts to educate the seniors.
c) Accessing resources that will enhance daily living, e.g. transportation, food, mental health, social engagement.
LCA has assembled a distinguished panel of experts to address these issues, including Dr. Nieves Fernández from Quirónsalud Hospital, Zaragoza, Spain; Dr. Maritza Montano a psychologist – author of Meant to Last for Ever; and Dr. Belisa Guzmán from Chen Med Center.
Please save the date and register for this webinar by sending an email to info@gerolatino.org or by filling the form at https://lcaflorida.org/contact-us/  As we get closer to June 24th we will send the Webinar participation details via email.
For Vendor/Sponsorship Packages, Click Here!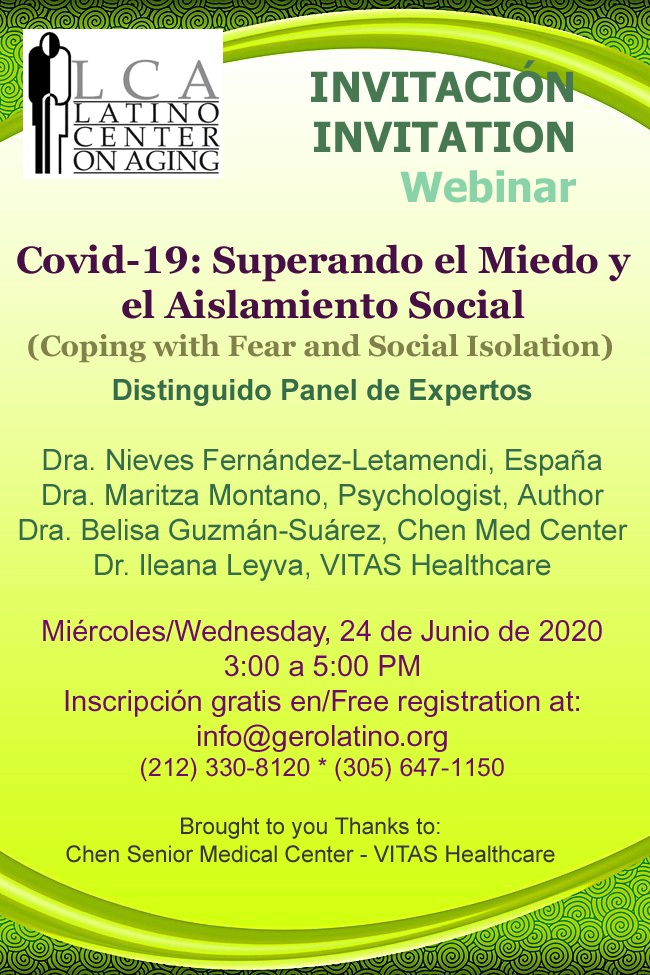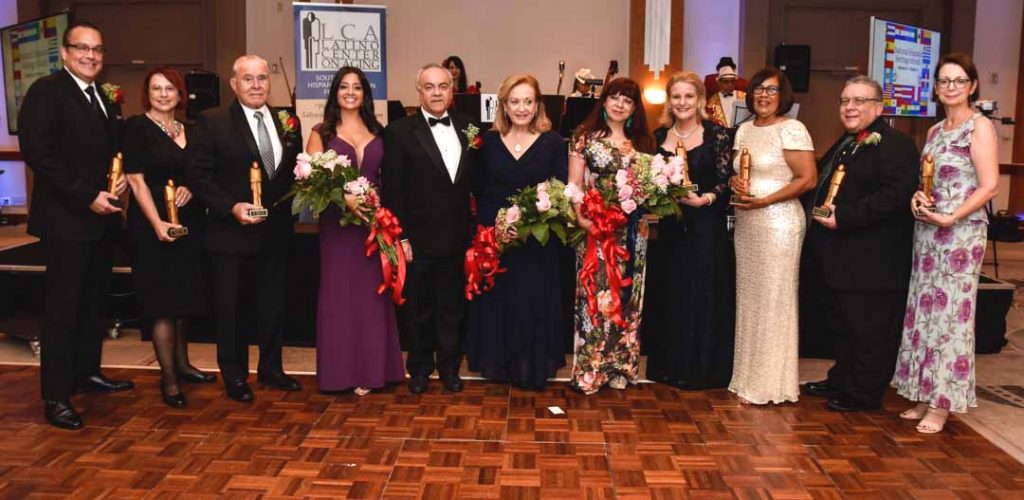 Every June, since 1993, the Latino Center on Aging (LCA) holds the Golden Age Awards presentation. This eventful gathering has taken place in highly prestigious landmarks of the City of New York: The Lincoln Center (1993), The United Nations (1994, 1995 and 1996), and until the year 2001 at The World Trade Center (107th Floor). Since 2003 was held at the Inter-Continental, The Barclay, 111 East 48th street, NYC.  In Miami past year's event was held at the Pullman Miami Airport Hotel.
The Golden Age Awards are given to individuals who have made significant contributions to the Latino/Hispanic communities throughout the world. Awards are given for effective leadership, lifetime contributions, public policy initiatives, corporate contributions and community involvement.
We hope this year you can join us at this elegantly elaborated Gala celebration, a LCA tradition.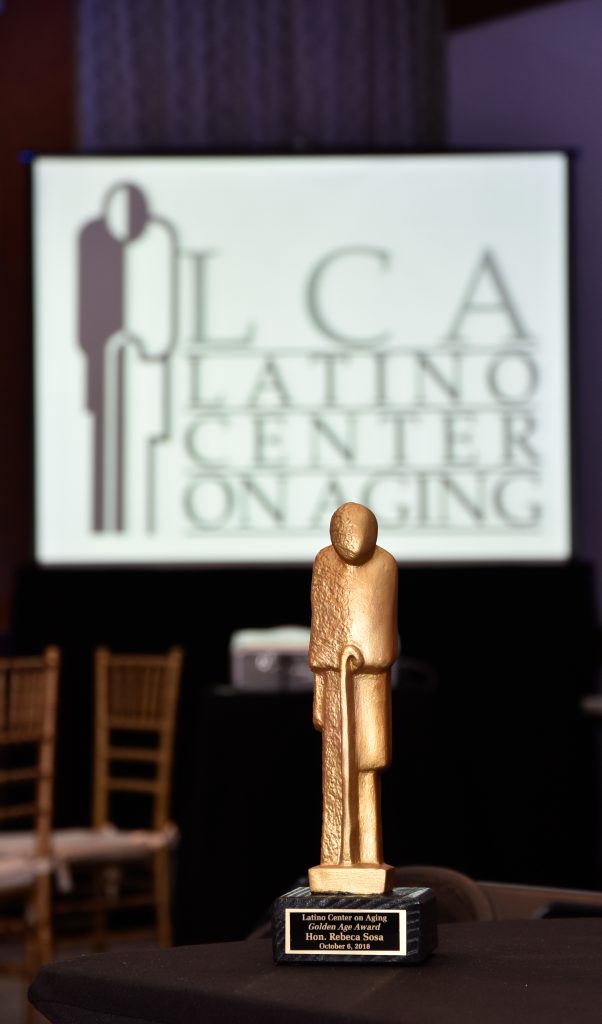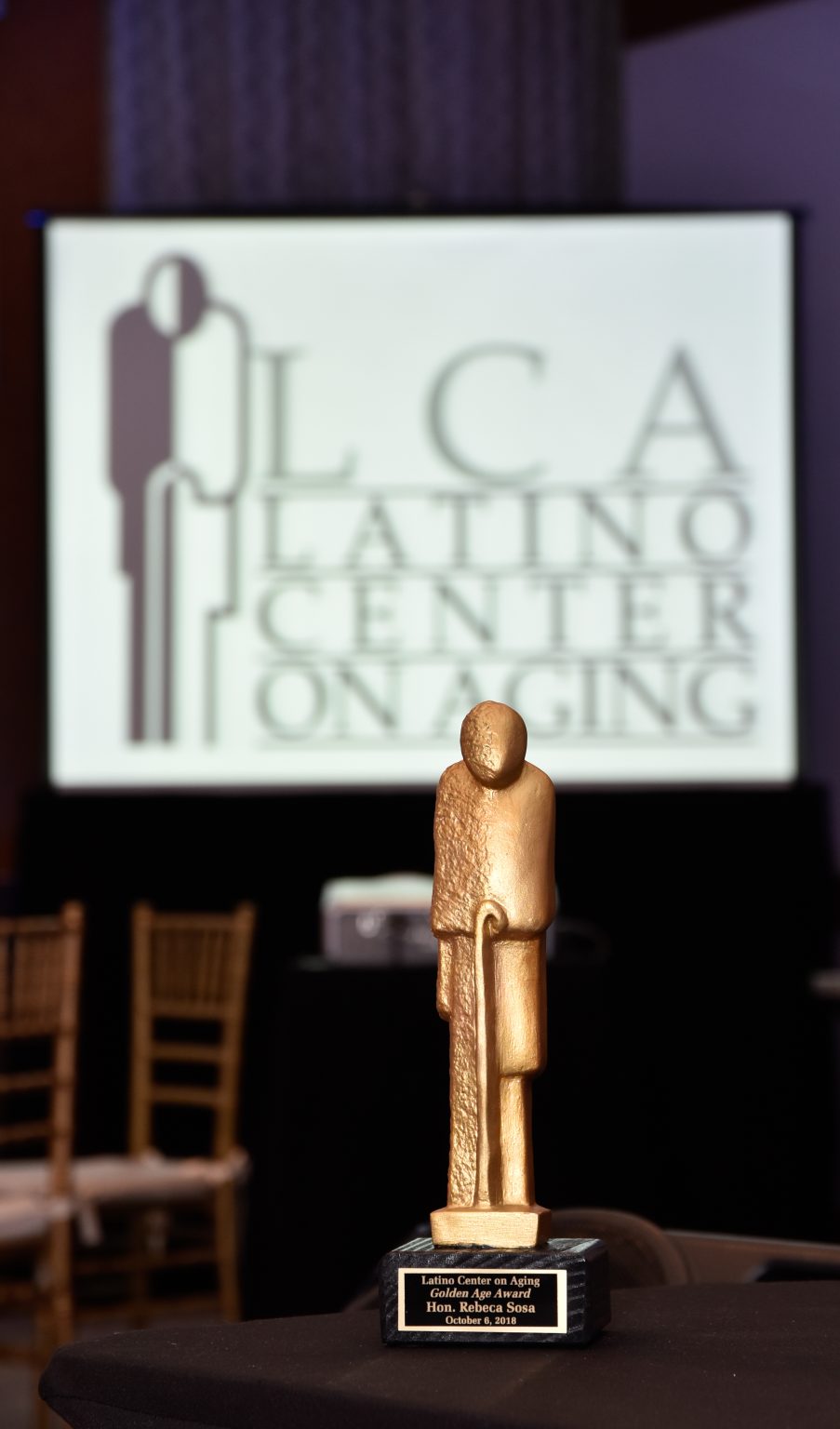 SPecial thanks to all our special friends