A LIFE WITHOUT MEMORY: Latinos and alzheimer's
november 7, 2020 | A national VIRTUAL conference | new york – florida – illinois – california
Focusing on elder issues that impact the Latino community, the Latino Center on Aging (LCA) and several other prestigious organizations conduct its first national conference on Alzheimer's Disease in Spanish. 
The purpose is to inform, educate and train all those involved in the care of persons with Alzheimer's disease. 
The conference will provide a unique forum for the elderly and caregivers to discuss important topics on a one-on-one basis, offering a great opportunity to gain access to knowledgeable experts.  As in prior events, we expect a well-attended event by seniors and caregivers.
Participating organizations (List in formation): Alzheimer's Association/ SE Florida Chapter – Neighborhood SHOPP, Bronx, NY – Alzheimer's Association/ San Diego-Imperial Chapter, San Diego, CA – University of Miami – VITAS Healthcare – Advocate Health – California State University, Long Beach, CA – Florida International University – SOMOS Community Care –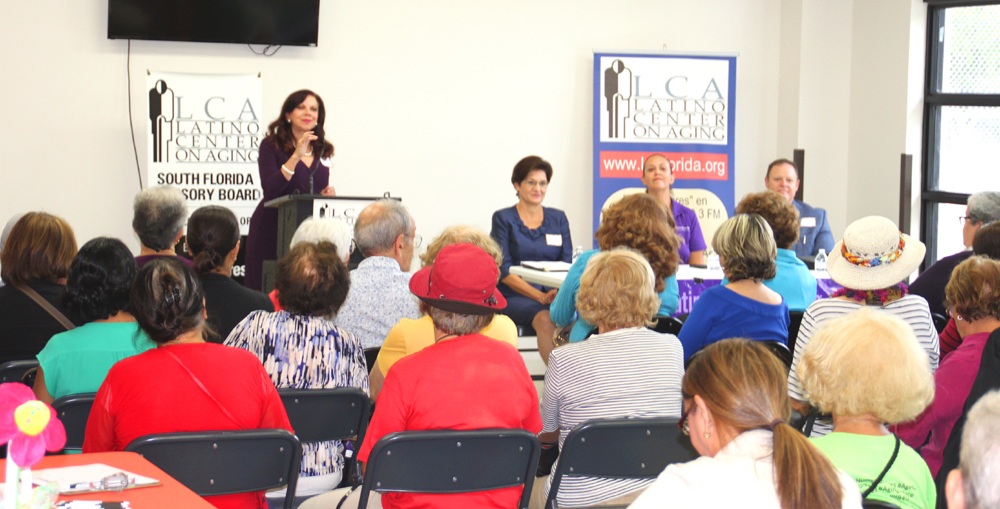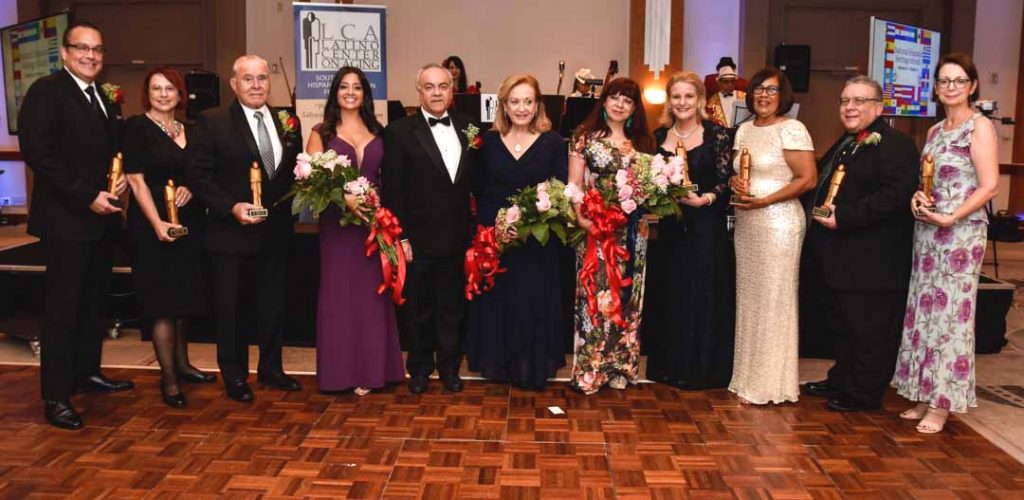 Cada junio, desde 1993, el LCA lleva a cabo la presentación de los premios "Edad Dorada". Este glamoroso evento se ha efectuado en lugares altamente famosos de la ciudad de Nueva York: El Lincoln Center (1993), Las Naciones Unidas (1994, 1995 y 1996), y hasta el año 2001 en el Restaurant "Windows on the World", ubicado en el piso 107 del World Trade Center (Torres Gemelas). En 2002 fue en el Russian Tea Room y desde el año 2003 se efectua en el Hotel Intercontinental, The Barclay, New York. La entrega de los Premios Edad Dorada en la ciudad de Miami se llevó a cabo el año pasado en el Hotel Pullman Miami Airport.
Los premios "Edad Dorada" se entregan a individuos quienes han realizado contribuciones significativas a las comunidades Latino/Hispanas a través del mundo. Estos reconocimientos se otorgan por liderato efectivo, iniciativas de política pública, vida ejemplar, contribuciones corporativas y por compromiso comunitario.
Esperamos que este año nos pueda acompañar en esta elaborada celebración de gala, una tradición del LCA.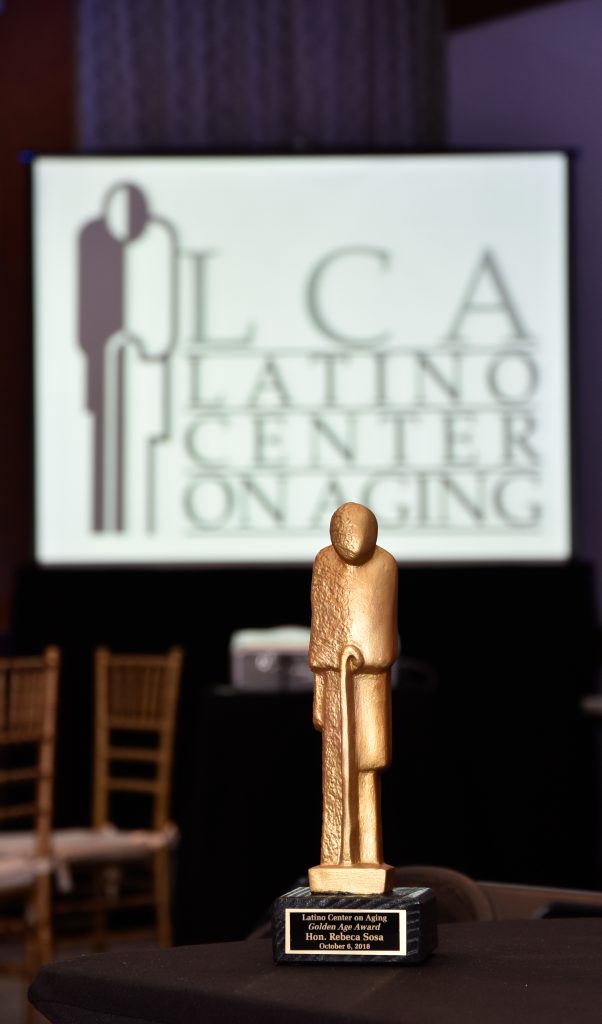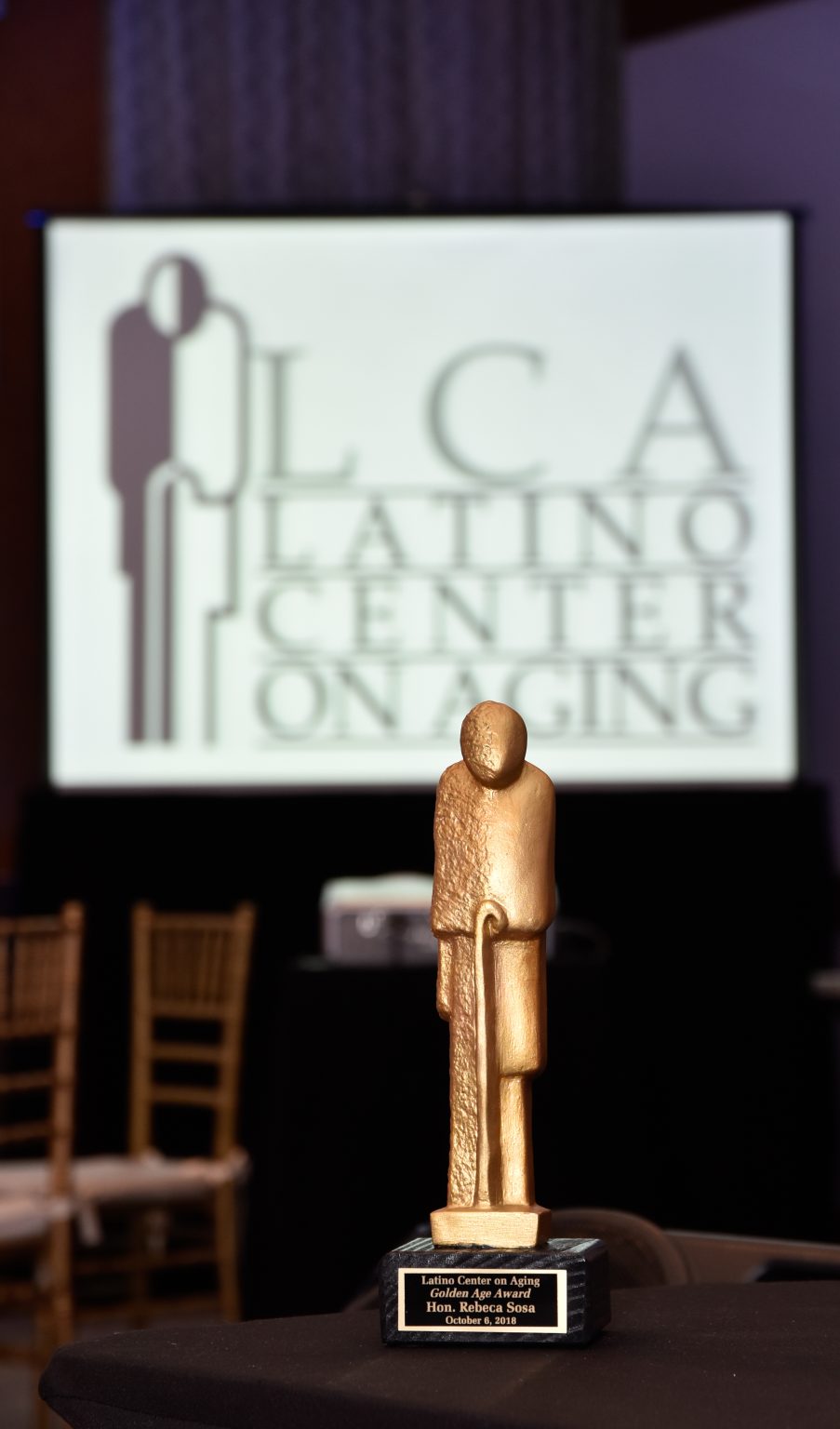 Gracias a todos nuestros amigos especiales!