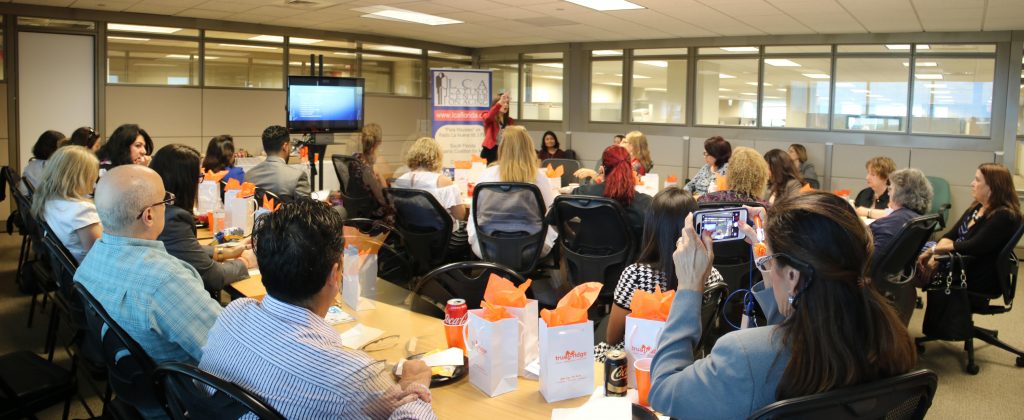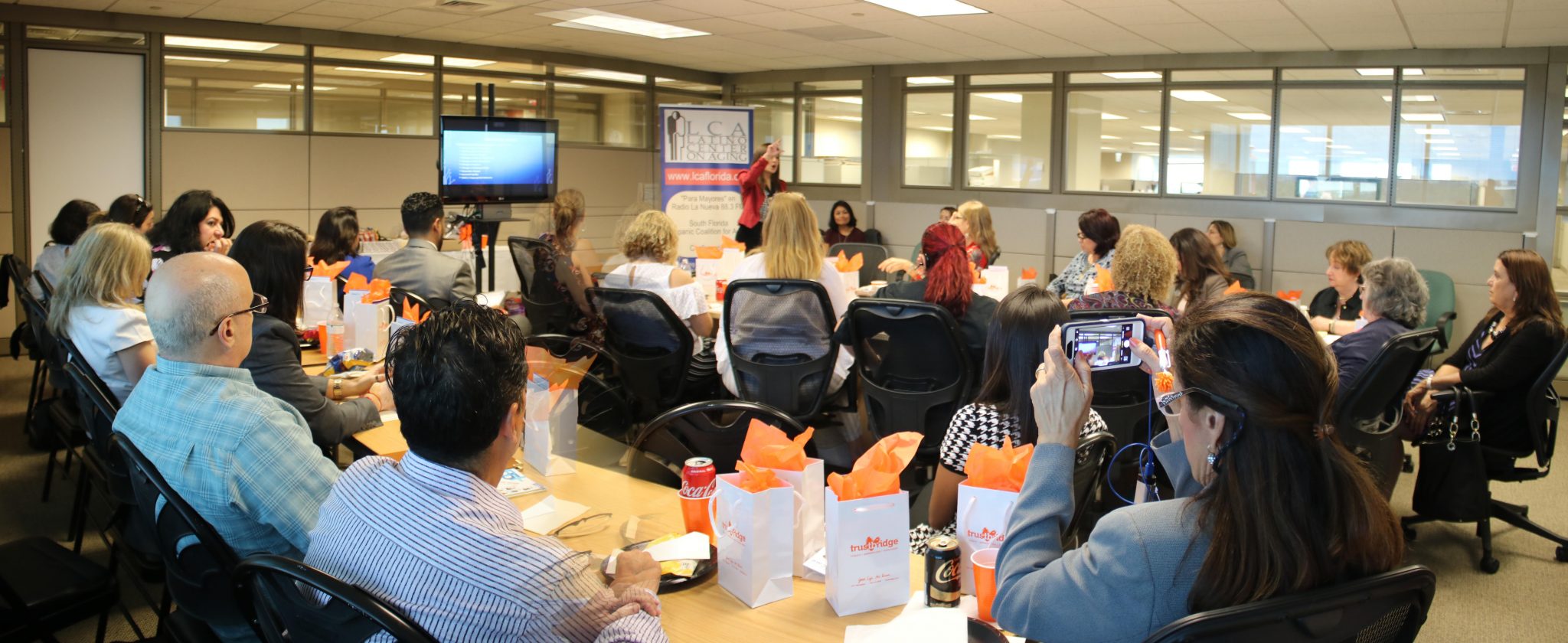 A LIFE WITHOUT MEMORY: LATINOs, ALZHEIMER'S & parkinson's



march 23, 2023 | Mary collins community center, miami lakes

The Latino Center on Aging in Conjunction with The Town of Miami Lakes, its Elderly Affairs Committee, the American Legion, and the University of Miami.
Present
"A LIFE WITHOUT MEMORY: LATINOS, ALZHEIMER'S & PARKINSON'S"
LCA'S TENTH SOUTH FLORIDA CONFERENCE FOR LATINO ELDERS AND THEIR FAMILIES
February 3, 2023 – 9:00 AM to 2:00 PM Mary Collins Community Center, 15151 NW 82nd Avenue, Miami Lakes, FL 33016

Focusing on elder issues that impact the Latino community, the Latino Center on Aging and several other prestigious organizations are conducting its tenth conference on Alzheimer's Disease for South Florida area residents in Spanish. The purpose is to inform, educate and train all who are involved in the care of persons with Alzheimer's disease. The conference provides a unique forum for the elderly and caregivers to discuss important issues on a one-on-one basis, offering a great opportunity to network with knowledgeable experts and those in need. We expect a well-attended event by seniors and caregivers.
Latino Center on Aging (LCA) was formed in 1991 to improve the living conditions of Hispanic elderly through education and advocacy. In May of 2014, the Latino Center on Aging (LCA) formed the South Florida Hispanic Coalition for Aging to facilitate networking with stakeholders that can further the provisioning of much needed services to the growing numbers of Hispanic elderly in the country and this region. Idiomatic
and cultural differences frequently serve as a barrier for older Latinos in accessing existing senior services. Presently, this Coalition has forty two organizations, which offer their services to over one million older adults in South Florida, including the fastest and largest segment of this community, Hispanic elderly.
Nuestro próximo evento será el:

Thursday, March 23, 2023 – 9:00 AM to 2:00 PM
En

MARY COLLINS COMMUNITY CENTER
15151 NW 82nd Avenue
Miami Lakes, FL 33016
Presentations will be in Spanish.
Registración gratis Op. de Auspicio
AUSPICIAN EL SEMINARIO

Town of Miami Lakes and its Elderly affairs committee – AMERICAN LEGION – Advocate Health – University of Miami – Humana – Florida PACE Centers – Sunshine Health – AARP – Mount sinai Medical Center – parkinson FOUNDATION –


Premios Edad Dorada - Miami | Nueva York
save-the-date | OCTOBER 8, 2022 | sheraton Miami airport hotel | 2021 pHOTOS

Cada junio, desde 1993, el LCA lleva a cabo la presentación de los premios "Edad Dorada". Este glamoroso evento se ha efectuado en lugares altamente famosos de la ciudad de Nueva York: El Lincoln Center (1993), Las Naciones Unidas (1994, 1995 y 1996), y hasta el año 2001 en el Restaurant "Windows on the World", ubicado en el piso 107 del World Trade Center (Torres Gemelas). En 2002 fue en el Russian Tea Room y desde el año 2003 se efectua en el Hotel Intercontinental, The Barclay, New York. La entrega de los Premios Edad Dorada en la ciudad de Miami se llevó a cabo el año pasado en el Hotel Pullman Miami Airport.
Los premios "Edad Dorada" se entregan a individuos quienes han realizado contribuciones significativas a las comunidades Latino/Hispanas a través del mundo. Estos reconocimientos se otorgan por liderato efectivo, iniciativas de política pública, vida ejemplar, contribuciones corporativas y por compromiso comunitario.
Thank you for joining us at this elegantly elaborated Gala celebration, a LCA tradition.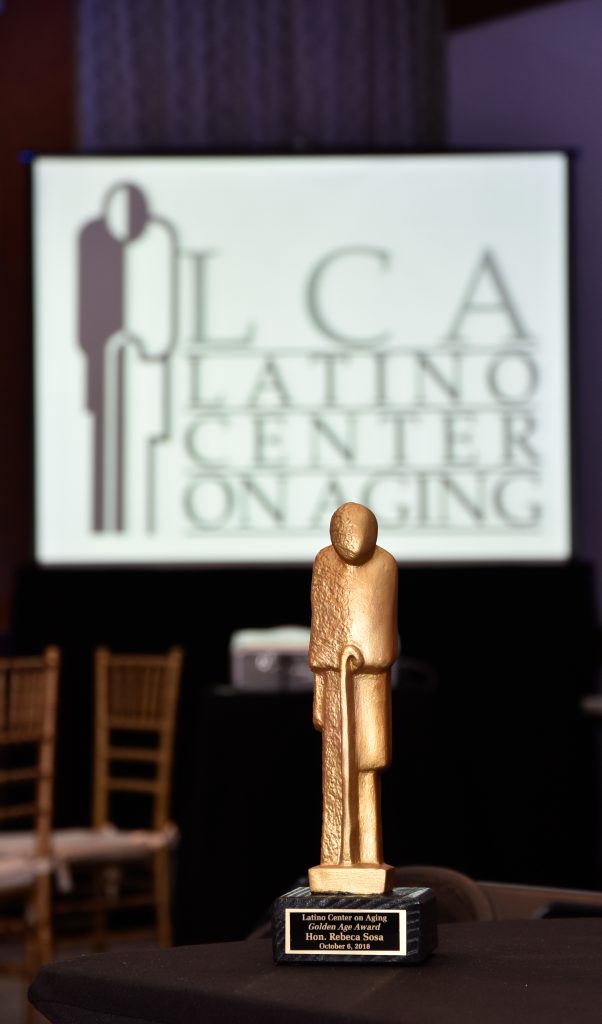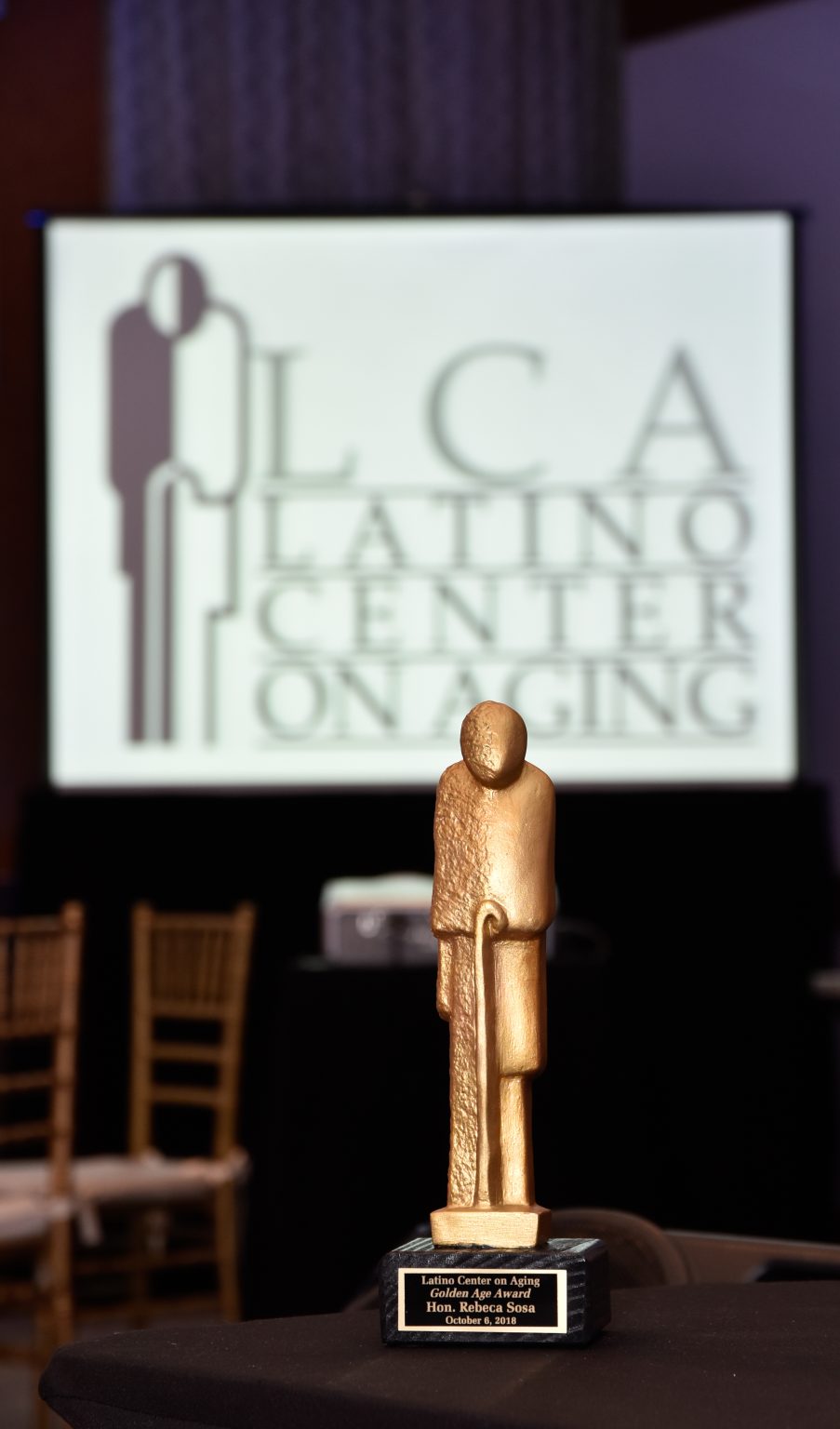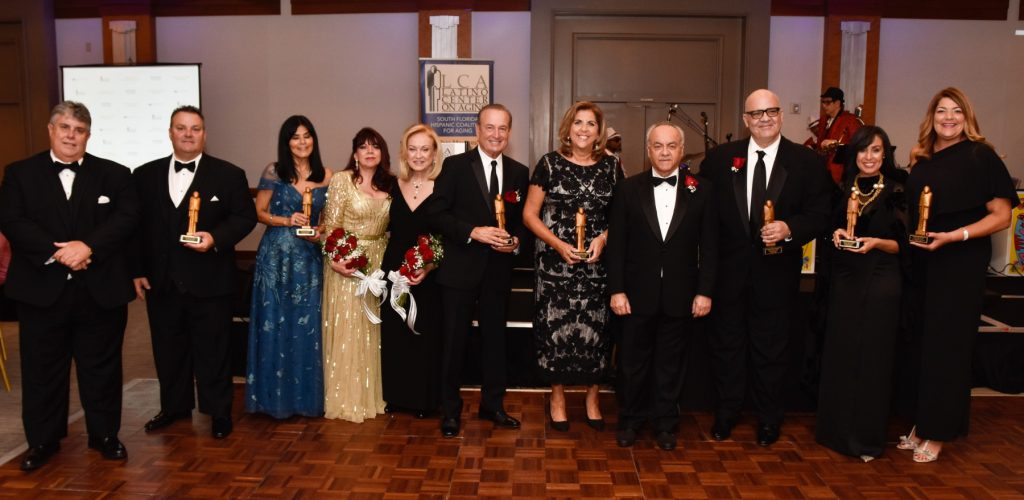 Gracias a todos nuestros amigos especiales!
2021 Golden Age Awards Gala - Miami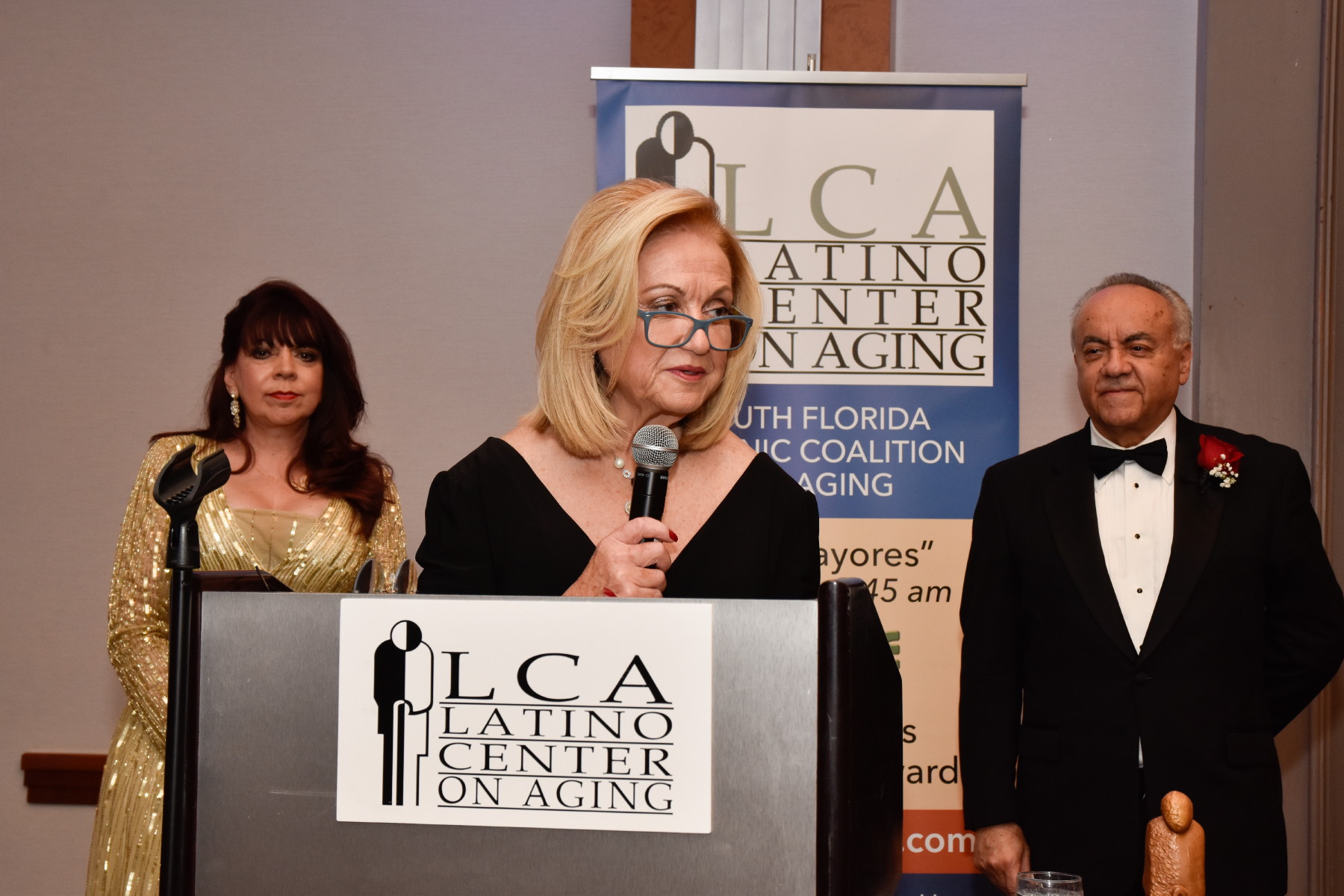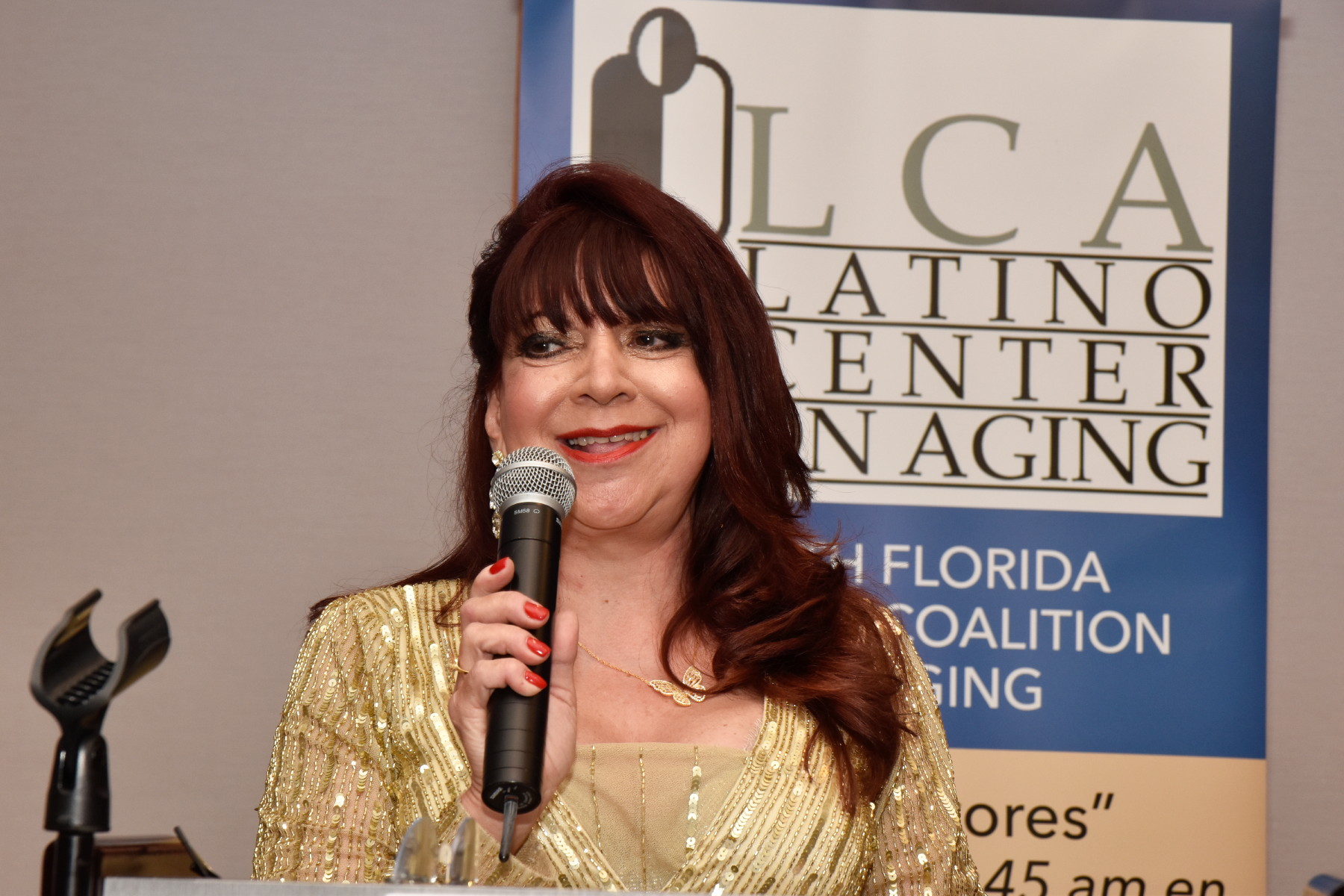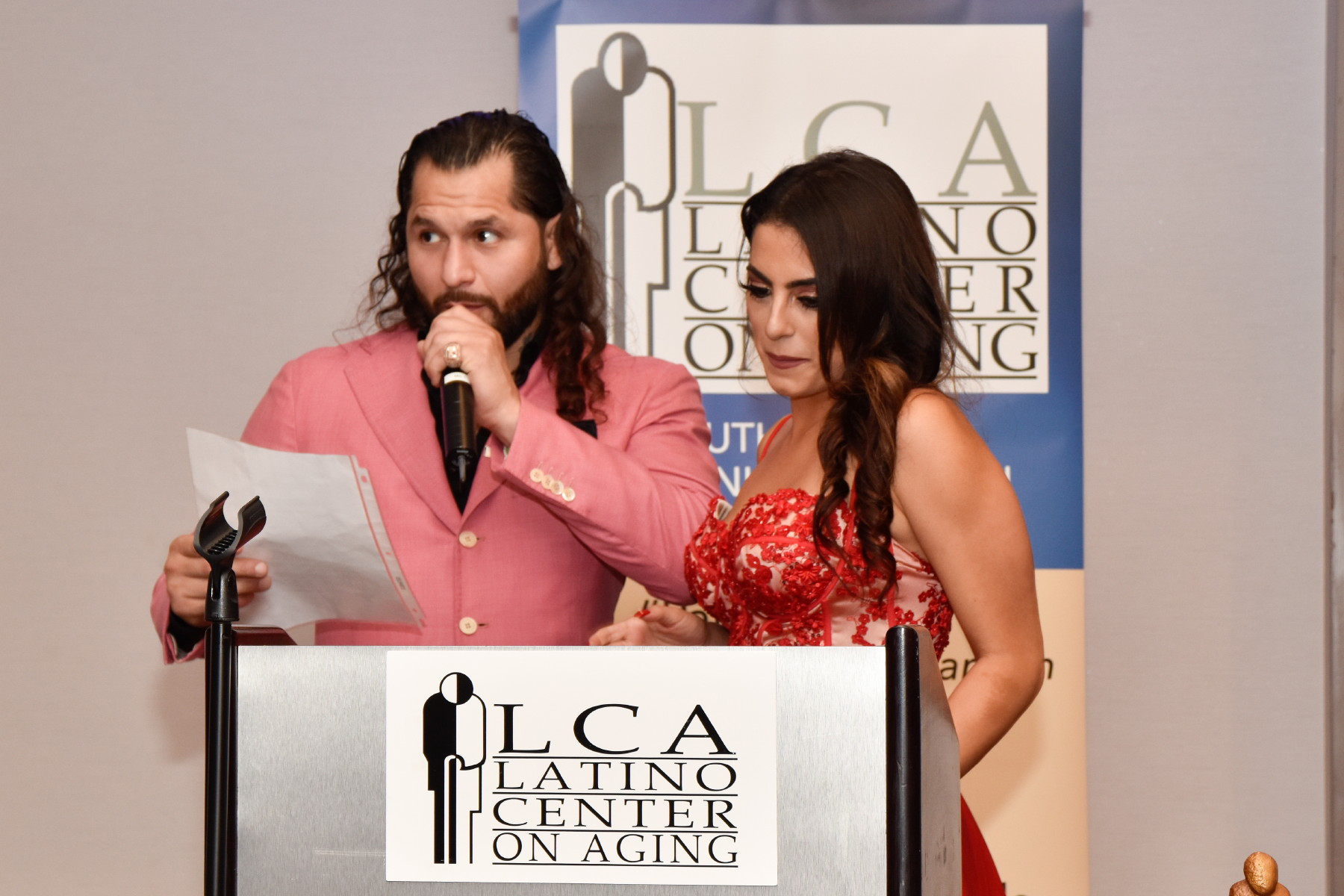 2019 Golden Age Awards Gala - Miami